Lana Heltzel, Editor-in-Chief

November 11, 2019
When one thinks of Guilford's community center by the south and north apartments, they probably would not imagine narrowly avoiding an elbow careening into their face in the midst of a mosh pit, punk blaring in the background. But on Friday, Oct. 4, the community center was host to a similar scene. WQ...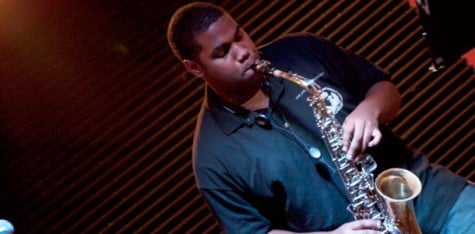 Justyn Melrose, Features Editor

September 20, 2013
On Sept. 13, a few students gathered and sat together in the Community Center Lounge. The lights sank and the stage glowed blue. Junior David Wheaton approached the stage, alto saxophone in hand, and with his first long and sultry note, the Fall 2013 Campus Activities Board Music and Live series began. Over...