Ramya Krishna, Web Editor

December 3, 2019
On November 18, three members of the Westboro Baptist Church, an anti-LGBTQIA hate group from Topeka, Kansas, picketed across from Guilford College. In response, Friends Center and Quaker Studies Director Wess Daniels worked with the College's Department of Public Safety, Justice and Policy Studie...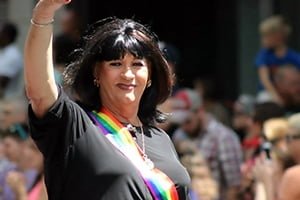 Brianna Parker, Staff Writer

February 6, 2015
Janice Covington Allison is making history as the first transgender candidate for the North Carolina Democratic Party chair, but the journey is not without roadblocks. Allison made waves in 2012 when she became the first transgender delegate to attend the Democratic National Convention. By announcing...