Reese Setzer, Sports Editor

April 22, 2016
What an amazing night for basketball. That was the phrase spoken and tweeted out many times on April 13 as two huge storylines unfolded at the exact same time: Golden State looking to break the 1995-96 Chicago Bulls all-time regular season wins record as well as guard Kobe Bryant playing his final...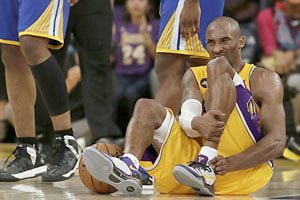 Michael Caswell, Staff Writer

April 26, 2013
Kobe drives left towards the basket. What's next, an electrifying dunk? His unstoppable pull-up jumper? Bryant goes down. Is this a dream? Bryant was leading a charge to push the injury-plagued Los Angeles Lakers into playoff contention after an incredible individual season. This may have been the...