Allison DeBusk, Editor-in-Chief

December 21, 2015
Shortly before the end of the fall semester, Assistant Dean of Students Jen Agor and Director of Student Judicial Affairs Sandra Bowles left Guilford College. Staff sources indicate that they were let go. Earlier this semester, Director of Public Safety Ron Stowe was removed from his position beca...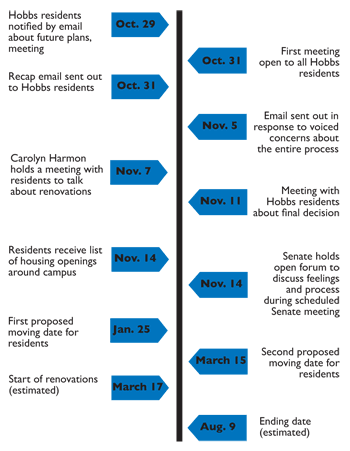 Brittany Murdock, Staff Writer

November 16, 2012
While most students prepare to spend their Thanksgiving break eating and relaxing, Mary Hobbs residents are worrying about where they are going to live next semester. On Oct. 29, residents of Hobbs were notified of the possibility that they would have to move out of their dorm rooms next semester...