Delaney Martin, Staff Writer

September 14, 2018
The American economy is growing. Unemployment is low, the stock market is stable and the average consumer seems to have faith that these trends will continue. However, economic growth does not necessarily translate into greater gains for workers. Until the 1970s, productivity and hourly compensation...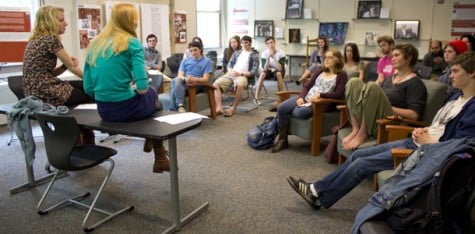 Anney Bolgiano & Emily Currie

May 10, 2013
Everybody knows the "F-word." We've all heard it before. It's "feminism." And it affects all of us. On May 8 from 12 p.m. to 5 p.m. the Women's, Gender and Sexuality Conference offered students, faculty and staff a chance to unite and share research and experiences related to women's...