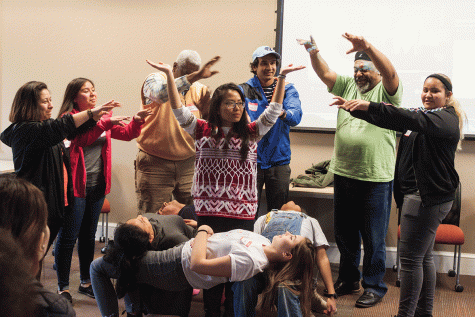 Roman Raies, Staff Writer

February 23, 2018
On Feb. 16 and 17, Guilford hosted the fourth annual FoodStorm Conference, which was intended to teach its 150 attendees about issues related to food justice in North Carolina. This year's theme, "Uplifting Voices of Color," focused on how food inequality affects people of color. Guilford'...
March 16, 2012

Filed under World & Nation
Exploding a canister of tear gas on the floor of the South Korean Parliament, politician Kim Sun-dong expressed his disapproval of a free trade agreement with the U.S. by choking fellow Parliament members during a November vote. "The legislators were passing a bill which will make ordinary people...