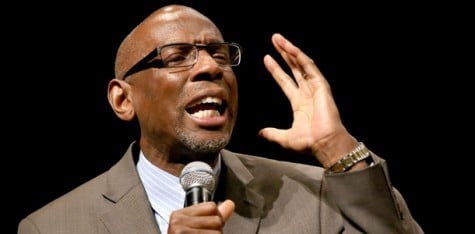 Allison Debusk, Staff Writer

February 15, 2013
The Guilford community is not one to shy away from controversy. Nay, it seems to welcome it. When Geoffrey Canada came to campus as part of the Bryan Series on Feb. 10, students did not hesitate to voice their opinions. Before Canada's appearance, Associate Vice President for Communications & Marketing...
Natalie Sutton, Staff Writer

February 8, 2013
America is supposed to be the land of opportunity. Everyone has the same chance to succeed, right? According to Geoffrey Canada, a visit to an impoverished and violent city borough like Harlem can quickly disprove this belief. Growing up nearby in the South Bronx of New York City, Canada experienced...