DaeQuan Fitzgerald, Pen Sniffer

March 30, 2018
Disclaimer: This story is a part of out April Fool's edition, The Goofordian. This story was created by Guilfordian Staff and is not based in fact. Chaos erupted at the English and Creative Writing Department poetry slam Tuesday night in room 203 in Duke Hall. The department held the poetry s...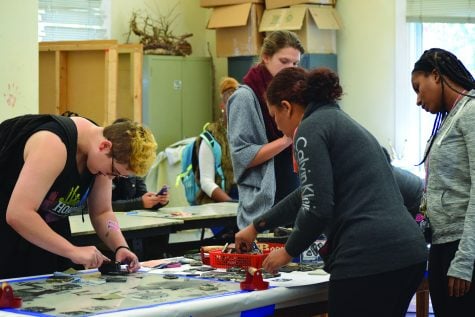 Yunah Kim, Staff Writer

November 3, 2017
A wide array of pastel-colored t-shirts, stencils, carving tools and stamps filled tables in Hege-Cox Hall, where Guilford College's Free Press event was held. The art department hosted Free Press as an open house on Friday, Oct. 27, from 12:30p.m. to 3:30p.m. Guilford students, faculty, staff and...