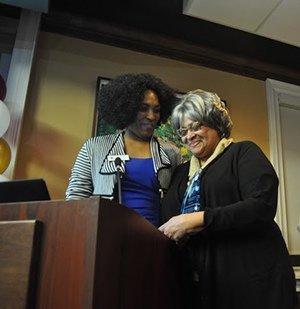 Annie Fullwood, Staff Writer

April 3, 2015
"All black lives matter because excellence manifests itself within individuals whether or not we agree on it," said student speaker junior Teresa Bedzigui at the Journeys in Blackness event. "Our journey is far from over. "Many of us are tired of fighting for our lives, but it is this journey,...
Robert Pacheco, Staff Writer

April 18, 2014
"In a Quaker context, 'excellence' must be understood as 'living up to the Light' in a lifelong journey towards wholeness. This applies not only to the academic mission of the College but also to the whole person: body, mind and spirit." Max Carter, director of the Friends Center...