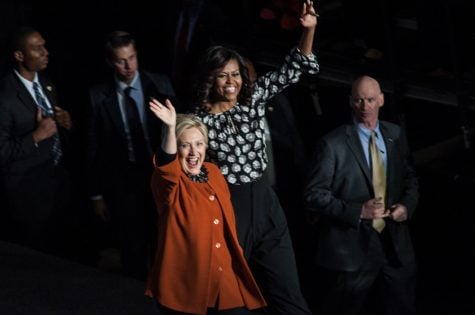 Nicole Zelniker, Editor-In-Chief

October 27, 2016
In 2008, Barack Obama won North Carolina by 0.32 percent of the vote. In 2016, North Carolina may come just as close in picking their presidential nominee. This is what Democratic presidential nominee Hillary Clinton and first lady of the United States Michelle Obama emphasized when they came to...
Michael Caswell, Staff Writer

May 3, 2013
It's only been half a year since the last presidential election, and there is already talk about who will be running in the next one. Hillary Clinton is one of the most talked about potential candidates that could be running, but she seems to be out of the public eye more than any of the others. Since...