DaeQuan Fitzgerald, Sports Editor

November 3, 2017
A hero, as defined by the Oxford English Dictionary, is "(a person) of superhuman strength, courage, or ability…" but some of the biggest heroes of the Greensboro community are everyday people. Take Don and Kristy Milholin for example. The Milholins began providing bags of food regularly to...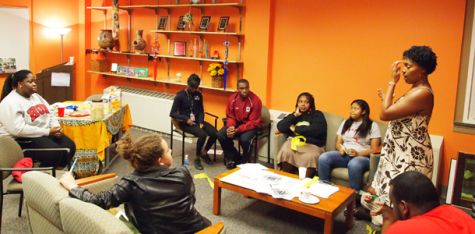 Brianna Glenn, Staff Writer

September 21, 2012
In 2009, Africana Community Coordinator Jada Drew founded the Africana CHANGE Program for students of African descent to participate together in an independent study program. The program began with five students and now is in its fourth year with 10 students. Africana CHANGE excels in empowerment...