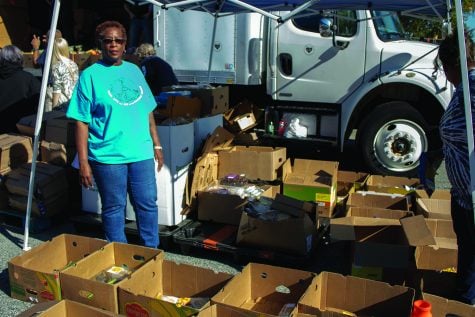 Julia Martins de Sa, Assistant Photo Editor

November 3, 2017
Guilford County, North Carolina has gone from being the most food insecure county in the nation to being the ninth, and organizations like the Out of the Garden project have helped make this jump possible. Diane Davis has been volunteering at Out of the Garden for two years. She is always in charge...
Kate Gibson, Staff Writer

March 23, 2012
Julius Ross, CCE SGA vice president, felt sick every other day, but he thought it was just stress. He had no idea. "I've always been a workaholic," said Ross. "I thought I was just working myself to death, and that's why I was being so sick." But a month later, the illness persisted....