Ethan Santana, Staff Writer

February 1, 2019
Dr. Sonia De La Cruz visited Guilford College on Monday, Jan. 28, to share some of her work as a documentary filmmaker and open a discussion about how media can be a catalyst for social change. As an Assistant Professor of Communication in Media Activism at the University of Washington, Tacoma, De La...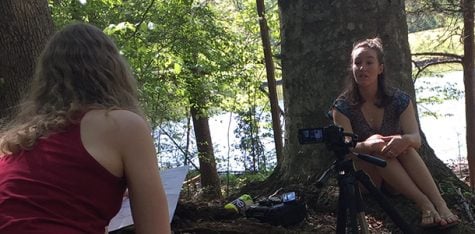 Carson Risser, Staff Writer

April 22, 2016
On April 28, Guilford College will premiere new films starring your classmates. The 10th annual Homegrown Film Festival will feature movies developed by students both in and out of their classes. Guilford's student filmmakers vary in background. Some discover a love of video at college, while...