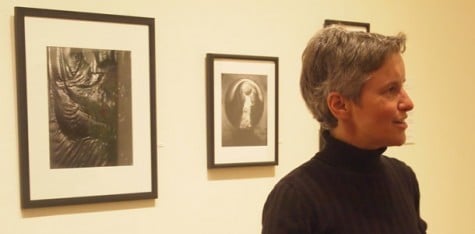 Katy Andrews, Staff Writer

February 15, 2013
Walking into the main gallery of Hege Library, one is hit with a beautiful array of photographs, paintings, drawings, sculptures and ceramic pots and plates. Who created these masterpieces? None other than Guilford's own art faculty, including Adele Wayman, Roy Nydorf, Mark Dixon, Charlie Tefft, Maia...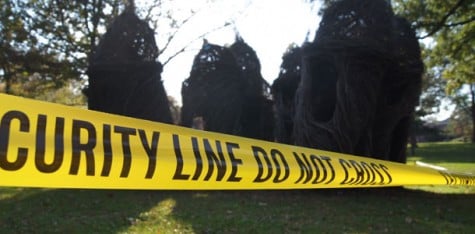 Justyn Melrose, Staff Writer

November 9, 2012
On the afternoon of Oct. 25, two of the many towers that make up Patrick Dougherty's stick sculpture, "Disorderly Conduct," collapsed just days after Guilford's Community Senate approved funds for light renovation and maintenance to the piece. "There was a large gust of wind," said senior Laura...