Anna Snider, Staff Writer

November 3, 2017
The name is Agnes Evans and the game is Dungeons & Dragons. With swords, daggers, shields and strength, Evans kills monsters and finishes what her sister, Tilly Evans, started. Agnes, a schoolteacher from Ohio, uses the role-playing fantasy game to better understand the life of her deceased teenage...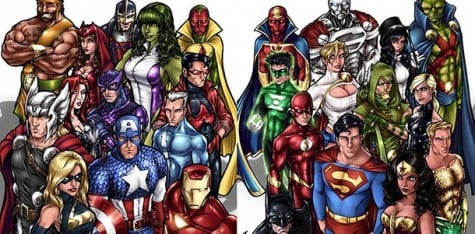 Aubrey King, Staff Writer

November 21, 2014
You stand on the corner of a busy street. Suddenly, a stolen armored truck hurtles by, police cars in pursuit. What is this? The city's guardian is flying above the chaos. With tights of neon and muscles of metal, the hero rockets towards the criminals. What does this person of power look like?...