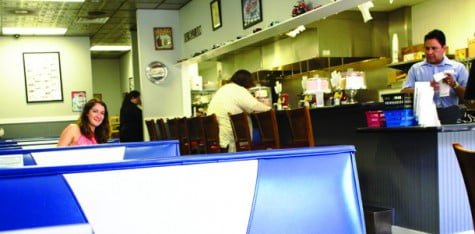 Nellie Vinograd, Staff Writer

April 4, 2014
The votes have been tallied, and the results are in. With a total of 77 responses to our anonymous online survey, Guilford students chose their top five favorite Greensboro restaurants. Based on the responses, the most influential criteria during the voting process included price, quality, service and...
Josh Ballard, Staff Writer

November 16, 2012
It was a night like many nights. I sauntered over to my car and drove the short drive to Carolina's Diner. However, I wasn't only there for food. I was on a mission to see, as senior Jonathan Yatsky put it, "the late-night icon for the Diner." I am talking about Phyllis. For those unaware,...