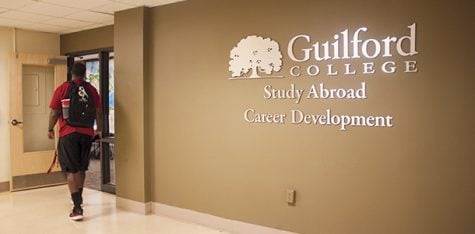 Mae Wood, Staff Writer

April 22, 2016
Picture this: You work in a strenuous and demanding work environment. The stakes are high, and the pressure is on. You work 40 hours every week, and you've got bills to pay. Amongst all of these anxieties, you're expected to survive with no wage. It doesn't sound plausible, but many internships...
Harris Billings, Staff Writer

September 18, 2015
Senior vice presidents, actors, artists, authors, community organizers, small business owners, doctors and CEOs — Guilford alumni go on to do a wide array of interesting things and on Sept. 18 and 19 you can hear their stories. Created last year by the Career Development Center and Alumni Relations...