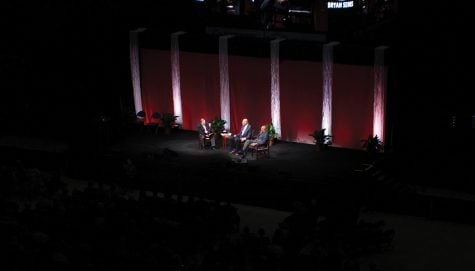 Finn Williamson, Opinion Editor

October 26, 2018
For the second event of the 2018 season of the Guilford College Bryan Series, Kareem Abdul-Jabbar talked about both his basketball career and post-NBA life. The event was held at the Greensboro Coliseum on Tuesday, Oct. 23. Abdul-Jabbar is a former Hall of Fame college and professional basketball...
Josh Ballard, Staff Writer

May 3, 2013
The shot heard around the world. A common phrase in the world of sports and one that became all too real on April 15 as two explosive devices detonated at the 2013 Boston Marathon. Law enforcement pursued the two suspects, Tamerlan and Dzhokhar Tsarnaev, ending in the death of Tamerlan, 27, and the...