Kate Gibson, Staff Writer

April 6, 2012
Vibrant face paint, dancing bare feet and glitter. So much glitter. It's got to be Serendipity. This year's music and merriment festival kicked off with a bountiful feast at the Guilford garden on March 29. Tables dotted the grassy lawns, offering fresh and local foods: a whole hog from Cane...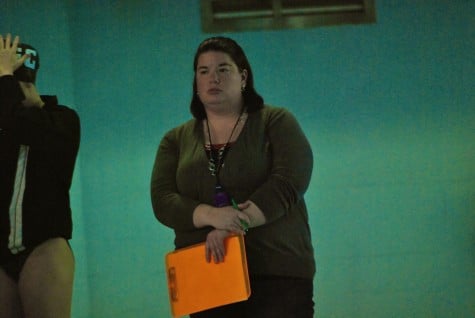 Kim Kleimeier, Staff Writer

February 3, 2012
"I am more dedicated than I have ever been," said Becca Dozier, a third year about the upcoming swim season. The Quaker ladies swim team has been experiencing some big changes, brought about by their newly appointed head coach Emily Wilson. Wilson has been with the Guilford Quakers for the...