Spencer File, Guest Writer

April 13, 2018
For many, a home signifies a place of sanctuary and security. But for the people of Nabi Saleh, a Palestinian village, home has never been like that due to Israeli military occupation of the area. Currently, the inhabitants of Nabi Saleh face the inevitable discrimination and presence of the military...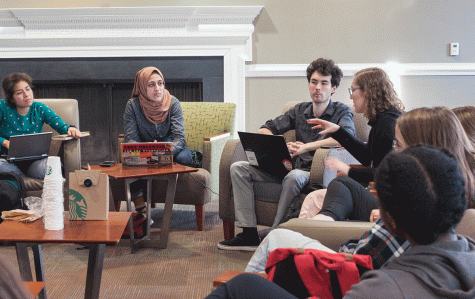 Roman Raies, Staff Writer

February 16, 2018
In 2016, Guilford students Melissa Fourrier, Juliana Evans-Anfom, Maggie Albert, Spencer File and Haya Al-Attar launched the Guilford chapter of Amnesty International, a global organization dedicated to opposing human rights violations. Fourrier initially proposed the idea to peers in her peace and...