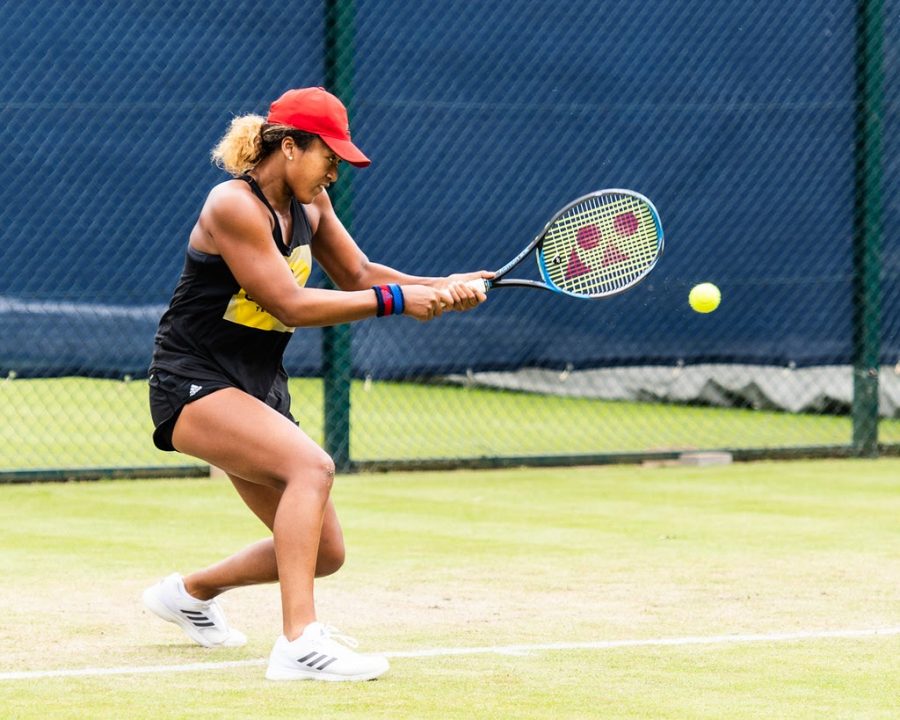 Peter_Menzel//creativecommons.org
For tennis fans worldwide, the semifinals for the Australian Open on Feb.19 was a big day. As stated by Macsportstravel, the Australian Open is one of the four most significant tennis tournaments in the world. It is one of four Grand Slams that is held each year. This year, Naomi Osaka became the winner of the tournament, beating tennis legend Serena Williams to her fourth grand slam win. 
"I think Osaka has really exploded onto the scene not just from a tennis stance, but also for utilizing her platform for social justice issues such as Black Lives Matter," said Kim-Anne Kleimeier, Guilford College's head women's tennis coach. "This last win in the Australian Open was very strong and no other players really came close to her level."
Serena Williams has won 23 Grand Slams throughout her career. Had she won the semifinals, she would have been one step closer to increasing her number of Grand Slam wins to 24.
"To say she is 'the new Serena Williams' is quite a stretch," Kleimeier continued. "Obviously Serena is an idol to her and someone she grew up watching and admiring, and to make the comparison has a certain poetry to it. However, Serena's record is pretty hard to beat."
David McCain, Guilford's men's head tennis coach, also shared his thoughts about Osaka and her win against Serena Williams. 
"Serena has been a great champion for a very long time," he commented. "I think she is the best female player of all time. Anytime you win a Grand Slam, it is a major accomplishment. If Osaka stays focused, she could take Serena's place in time."
Osaka is not a new player in the world of tennis. As stated by Biography, she has been playing professionally since 2013 at the tender age of sixteen. While she did play for the U.S. in previous years, she now plays for Japan. According to Pippa Raga, Osaka gave up her U.S. citizenship to be able to represent Japan, which had already been decided for her at an early age. She has already won three Grand Slams, one in the Australian Open and the other two in the U.S. Open. 
Madyson Schreiber, a junior tennis player at Guilford, also commented on Osaka's win against Williams.
"Regarding Osaka, as for her performance, I feel she is the number one performer right now," Schreiber commented. "Her last full season record was absolutely amazing and I believe she will be as amazing and back to number one this year. I absolutely love Serena Williams, but time does limit everyone's performance as time goes by, so yes, I see Naomi advancing to meet, if not exceed Serena's record."
According to NBC, Williams is no longer the favorite at Grand Slams. She hasn't won a Grand Slam since 2017 with her life-threatening pregnancy. Despite winning so many accolades at a young age, Osaka still found herself intimidated by Williams. 
Though Oaska had trouble with tossing her ball and wasn't playing that well for a bit, she was able to recover to play five continuous games. Williams admitted that many of her own mistakes  weren't due to nervousness, but were simple blunders.