Congressman Howard Coble '53 dies
Former congressman Howard Coble '53 died November 4, at the age of 84. He was the longest serving Republican representative from North Carolina.
"J. Howard Coble passed away at 11:40 p.m., Nov. 3 after an extended hospitalization," said Congressman Coble's nephew Ray Coble Jr., in a statement. "The family wishes to thank Dr. Ali Hajazi and the staff of the Select Specialty Hospital in Greensboro for their excellent care."
Coble served in the Coast Guard for five years before enrolling at Guilford, where he received a history degree.
In 1984, he was elected as a Republican representative for North Carolina's 6th district that includes parts of Guilford County, including Guilford College. He served until last year, when he decided not to run again due to health reasons.
Coble met regularly with Guilford students, including those who had taken trips to Israel and Palestine with Interim Chair of Peace and Conflict Studies Max Carter, former William R. Rogers director of Friends Center. Several members of the Guilford community posted memories of Coble on social media.
The congressman was well liked in the Triad area and known for his distinctive dress. Last July, WFMY 2 named him the best-dressed member of congress, based on his signature fedoras and colorful plaid jackets. Buzfeed even named him the sexiest bachelor in congress at the age of 83.
A number of North Carolinian politicians, including Congressman Mark Walker, who took over from Coble last year, Governor Pat McCrory, Senators Thom Tillis and Richard Burr, and new Speaker of the House Paul Ryan all tweeted their condolences and their gratitude for Coble's many years of service.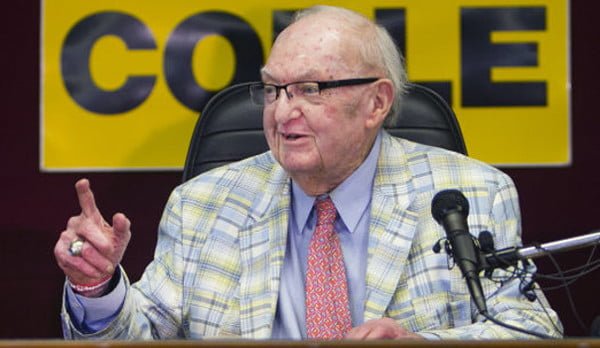 Leave a Comment