Serendipity weekend in danger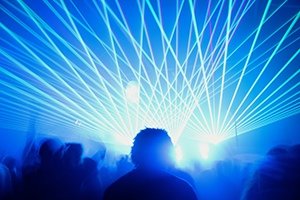 Forty-one years of tradition. A budget of $40,000.  Seventy-three reported incidents last year.
One chance to keep Serendipity.
The culture of Serendipity has degenerated into an attitude that students should push their boundaries when using alcohol and drugs during the weekend. Now, administrators have made it clear that unless major changes happen to increase student safety, Serendipity will be cancelled.
"Unfortunately, (students) have six months (to change the culture)," said Jennifer Agor, interim dean of students. "It either works or it doesn't."
Multiple organizations, including the Campus Activities Board, Campus Life and Community Senate, hope to solve the safety issue before Guilford has to remove the tradition.
"Alums are horrified at the thought of losing this tradition that, for so many of us, has defined the Guilford experience," said Esther Hall, '74 and co-founder of Serendipity. "(Serendipity) is like lore."
Community Senate and the Campus Activities Board have hosted a series of forums to educate students about the issues with Serendipity and discuss the possible solutions to make this year's events successful. So far, the forums have brought new issues to light and provided potential solutions.
"The conversation had to start broad, and then narrow down into action steps," said José Oliva, sophomore and president of Community Senate. "It takes time, and education will be a key piece of solving the issue."
Certain measures to make Serendipity safer have already been decided. For example, instead of holding concerts outdoors as in past years, the concerts will occur exclusively indoors in 2015. This will allow the concerts to extend later into the evening and give Public Safety more control over who can enter the events.
Some have expressed concern that Serendipity cannot change enough this year.
"You can't see (a culture shift) within a year," said Mara Stern, sophomore and treasurer of Community Senate. "Little seeds will be planted, but I think it will take maybe four or five years to see a real difference."
However, if that culture change fails to happen in time, the College will have to cancel Serendipity to eliminate the safety and liability risks of the weekend.
"I think that everything needs to be focused on what we're doing to improve (Serendipity)," said sophomore and Serendipity Chair Darion Bayles. "No more negative talk and blame games."
View Comments (2)