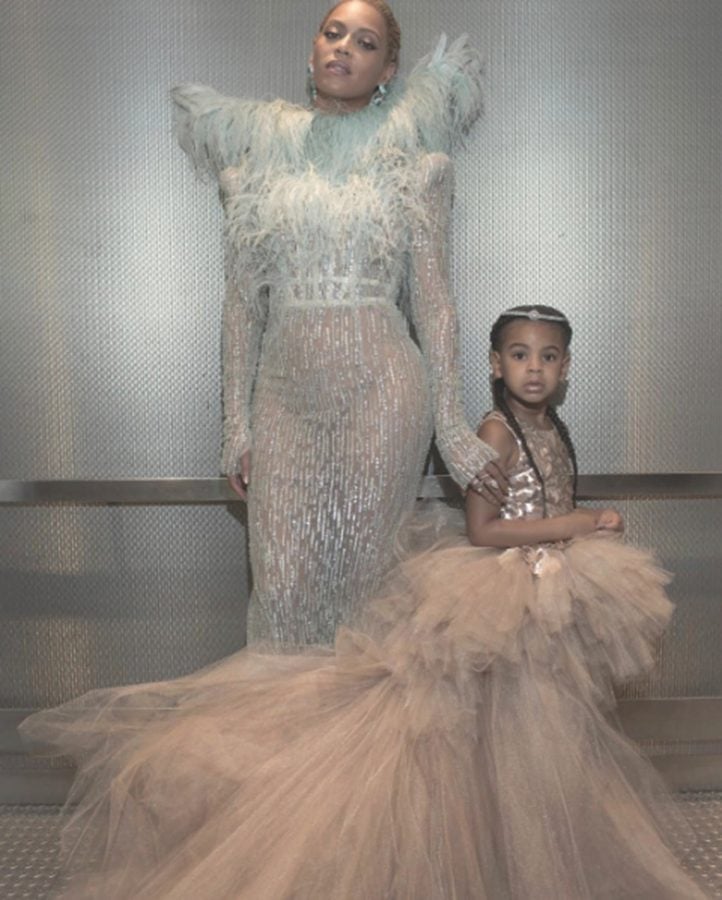 On Aug. 28, 6.5 million people tuned in to watch performances and celebrity soliloquies during the MTV Video Music Awards.
The star-studded event attracted everyone from fashion critics to enthusiastic fans alike. The night was filled with excitement for the anticipated performances.
Rihanna performed a variety of songs ranging from her classics to those influenced by reggae music.
"It was pretty colorful and exciting, as well as atypical," said first-year Haya Mujali. "Her outfits and dances definitely stood out the most."
Following suit, Beyoncé, Ariana Grande and Nicki Minaj all brought stunning performances to the VMA stage.
"(Beyoncé) took her performance beyond what's expected in an awards show presentation," said Theatre Studies professor Chad Phillips. "It was five songs that were meticulously done."
Along with awards, VMA fashion choices give celebrities the opportunity to express their creativity. Celebrities varied greatly in terms of style, with singer Alessia Cara wearing a casual ensemble with jeans, while model Ashley Graham opted for a full-length dress.
"I really like to see the dresses," said junior Belen Rouba. "Some of them are so extravagant and there's always a broad range of them."
Over time, the VMAs have transitioned from being a conventional awards show to a night known for celebrity controversy. Moments like Kanye West interrupting Taylor Swift in 2009 and Miley Cyrus's shocking performance in 2013 have been the topic of conversation for long after those shows aired.
The MTV network has definitely noticed this.
At this year's show, the network allowed Kanye West to speak for four minutes about, well, anything.
In his much awaited speech, West chose to address his role models who included Walt Disney, Steve Jobs, and himself. West also proceeded to premiere his video for "Fade", describing it as "a piece of my art".
"He thinks pop culture should take over society," said junior Jamie Johnson, whose sole reason for watching the VMAs was West's speech. "I believe singers like Kanye can strongly influence young people."
The younger generation seems to be more invested in pop culture today and they are a large part of the target audience of MTV. The extensive use of social media in recent years has helped controversial moments from award shows to be publicized by the common audience.
Speaking of controversy, Britney Spears is no new face to the VMAs.
Spears sparked dramatic conversation in the past about her VMA performances, whether they were considered well done or a disaster. In 2007, her performance of "Gimme More" was not well received by the media and she did not sing on the VMA stage again until this year.
Despite the bizarre moments that seem to reign supreme, the VMAs' true purpose is to honor the art and choreography of music videos.
Not only did Beyoncé's medley performance of "Lemonade" amaze the audience, but she also took home six awards. In doing so, she became the most decorated artist of the VMAs, surpassing Madonna's record of twenty moon-men.
Beyoncé may have dominated at the 2016 VMAs, but Taylor Swift, who won four moon-men in 2015 for nominations from her album 1989, was notably absent.
In sharp contrast, Swift was not nominated for any VMA this year, despite having eligible songs. This illuminates the ever-changing dynamic of pop culture artists, rising one minute and crashing down the next.
But this does not mean pop culture is not constantly celebrated.
Perhaps one of the most prominent awards given by MTV is the Michael Jackson Video Vanguard Award. This award is presented to an artist for lifetime achievement and contribution to musical culture.
Drake presented the Vanguard Award to Rihanna, who gratefully accepted and went on to speak about how the success was not only hers, but belonged to everyone who helped her along the way.
Rihanna's win comes after Kanye won the award in 2015 and used his speech to announce an election bid for 2020.
Unusual is an underwhelming word to describe the VMAs, but they certainly highlighted the leading visuals in music.
The 2016 VMAs proved to pique the interest of viewers once more. Despite the controversy, MTV continues to shine a light on the budding artists in the music industry.
As Visiting Assistant Professor of Theatre Studies Chad Phillips, who has watched every VMA show since 1992, concluded, "I still hope (the VMAs) are a space for new artists to prove themselves."