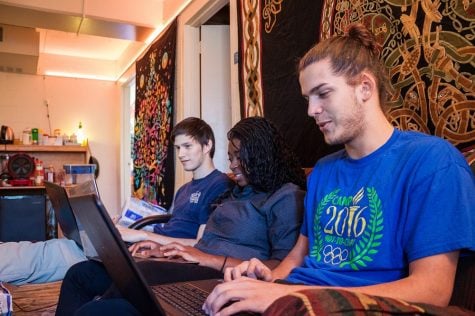 Maksym Kosachevskyy, News Editor

October 28, 2016
Metagaming, multiplayer online battle arena, away from keyboard, massively multiplayer online role playing game, original poster, good game, experience point, nerf, random number generator and Twitch. To many people, those terms are technical gibberish. To any competitive gamer, however, they are everyday...
Tejas Santanam, Staff Writer

September 30, 2016
iPhone 7 Latest in iPhone saga; iPhone 7 underwhelms in debut; Welcome to the new iPhone With more people carrying a cell phone these days, the latest gadgets are affecting the way consumers interact with technology and each other. Apple released the iPhone 7 one week ago and is making a large...