Blog: Lynchburg loss and "monsoon" weather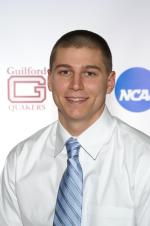 Let's see…where to begin.
If you follow the Quakers, then you probably already know that our weekend series with Lynchburg didn't quite turn
out favorably. Although we haven't exactly posted wins against Lynchburg in recent years, there is no question that they are the kind of team we absolutely want to beat.
I am not too sure if you could call them our rival (because that is definitely reserved for the lady lions of Greensboro College) but we certainly amp up a little more when we seethem on the schedule.
Fellow blogger Zach Daw held them for the first few inningsof game one, but eventually faded away as the game progressed.
Game two, which was at home (or the Quaker Dome as we call it,) didn't go much smoother; they jumped on us early and often to hand us an an extremely tough loss in front ofour home crowd. It sucked, period. But with baseball comes another day, and I for one hope we get the chance to take them on again down the road.
The good news is..life goes on and we had the next conference weekend to prepare for. Oh yeah..and it happened to be spring break. No class? Ya dang right! Unfortunately, we couldn't defeat mother nature, as a monsoon covered most of the eastern coast just in time to get our conference weekend postponed. But behind every cloud comes some light. The rainout gave us a few more days to get some key contributors healthy and back in the lineup.
Kyle Wooden (stud first basemen), Casey Mann (Mr. I catch everything in the outfield) and DJ "Showtime" Phillipswere all on the shelf but should be back after some extra rest. The other positive was actually being able to peep the Carolina v Duke game. I think its the greatest rivalry in college sports (sorry OSU/Michigan) and certainly provides for some interesting arguments among the NC residents. Turned out to be a horrible game despite my praise…someone must have forgotten to tell the Dookies that you bring your A game to that kind of showdown.
But as for life off the field, I believe everyone taking advantage of spring break. It is always nice to sleep in and not have to worry about class. It honestly gives you a glimpse into the life of the big leaguers who wake up everyday just to play baseball. I'm sure most of the guys hate the lack of on-campus meal options, which are usually made up for in large part by daily trips to Golden Corral or the steadfast Papa Johns delivery guy. In any event, we are still playing baseball while most of our classmates snooze by the beach, and we have been practicing hard all week to get ready for a our Tennessee trip. We leave early tomorrow morning to take on Maryville, a good team who we haven't played in awhile. Our basketball team handled them pretty soundly last year, so maybe that will somehow translate and well leave the Volunteer state with two wins in our pocket and the confidence to go right after conference foe Hampden-Sydney this weekend. I will try to keep you guys posted over the next few days…not like I have an excuse not to since us athletes are pretty much the only souls on campus and I am staring a five hour bus ride in the face tmrw. I appreciate you guys stopping by, and I hope you enjoyed it. I will try to spice things up a little bit in my next couple of posts…so keep checking me out. Be easy until next time…
— WC
Leave a Comment